BUSINESS & TRADE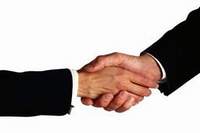 Successful business depends on good relations
ONE STOP BUSINESS CONSULTING AGENCY
We are always in touch with Businessmen, Organizations, Associations and Governmental Bodies around the globe. Whether you are a Businessman or interested in setting up a new business from scratch, we can guide you to the right way. In collaboration with Business advisors around the globe, and our own Business Consultants in Pakistan, PLI is the only one-stop Advising and Consulting agency for you.
SETTING UP BUSINESS IN PAKISTAN OR ABROAD
We can provide you Services in setting up your Business in Pakistan and abroad, from sole proprietorship to formation of a company, PLI can provide consultancy and advisory services. We together with other professionals in the field are able to provide you all the services under one roof.
PROMOTION OF EXPORT/IMPORT BUSINESS
Businessmen interested in promoting their Export and Import Business can avail various business opportunities around the world. We have a very large database of exporters/importers of Pakistan and around the globe including Business organizations, Chamber of commerce's and Business Associations.
JOINT VENTURES AROUND THE WORLD
We often receive inquiries from abroad for establishing Business Links with Pakistani Businessmen in Export/Import Business. We advise you to subscribe our monthly Newsletter so these inquiries could be forwarded to you whenever available.
PRODUCT PROMOTION IN TARGETED MARKETS
Pakistani Businessmen interested in promoting their Business interests and Products in targeted markets of the world, can benefits from our services. We provide these services in collaboration with various Business Consultants around the world who can promote your product in targeted markets of their countries. In this connection we can easily promote your product in Far East, Middle East, Eastern Europe, Former Russian States and other regular Markets of America ad Europe. Please contact us for your requirements. Our representative would be happy to serve you.
For further details and your specific inquiry, please contact us for an appointment.