IMMIGRATION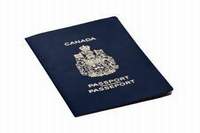 Immigration to Canada
Canada opened its borders for talented people around the world in 1976. Since then Canada has become a country of immigrants. Prosperity of Canada, no doubts, is due to its very successful immigration policy. Several other countries like Australia and Newzealand have also adopted similar policies for enriching their countries.
Broadly, Canada wants talented and selected people through Business (Investment), Family and Professional schemes of immigration. Here special emphasis is for Professional Immigration which is based on various points relating to your education, experience and other suitability factors for Canadian market. Professionals such as Computer Programmers/IT experts, Technicians, Agri professionals and Engineers can greatly benefit from this scheme. Thousands of people from Pakistan, India, Sir Lanka, Bangladesh and other countries have taken immigration in Canada. In the year 2000, Pakistan was the 3rd biggest country providing immigrants to Canadian Society.
PLI Consultants can provide all the services for a successful application plus services for post immigration scenario.
If you feel you are the best choice for this immigration policy, please do not hesitate to contact us for Free Assessment. Please contact us for an appointment.