VISA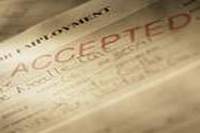 Good applications are always accepted
A large number of visas are refused by the embassies only because the applicant does not know the art of forwarding application for a visa as well as how to prepare for interview. It is important to remember the applicants otherwise meet all the requirements of getting a visa but they make a technical mistake and visa officer finds no other way than to reject your application. One common mistake can be sited as most of the people applying for Business visa states the reason as meeting with their relatives and site seeing. Some people only write "VISIT" as reason of visit. All such applications are usually rejected on the ground of technical mistakes.
PLI can help you preparing your application for almost all the countries of the world and can prepare you for the visa with the interviewing officer.
Please contact us for an appointment and we would be happy to serve.